18 Tumblr Posts About The Internet That Are Way Too Funny And Real
*Goes a few hours without internet access* "Wow I'm so healthy and wild I could live in the woods".
This difference between real life you and internet you.

This feeling when you're offline for a while.
This time management.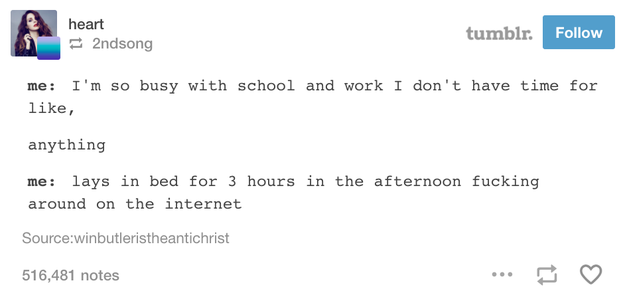 This nostalgia.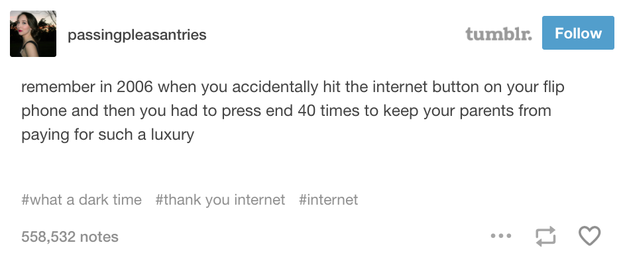 passingpleasantries.tumblr.com
---